KnowledgeBase
Access to the Helpdesk
There you log in with your access data. You should have received these from one of our employees beforehand.
If you have forgotten your password, you can follow the instructions below: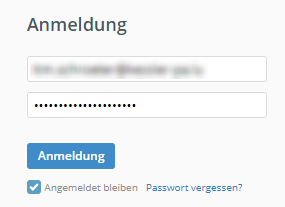 After logging in, you will receive an overview of your tickets.
Closed tickets can be viewed under the item "Show all".
On the left side of the window you can select your requests by category.

An alternative sorting can be done by using the dropdown menu on the left edge or by clicking on one of the column labels above the ticket list.

You can log out by clicking on your username/email address in the upper right corner. There you can also see your last viewed requests.